Located next to the Rotunda is our beautiful three tiered pool area. Each of the three decks is outfitted with several chaise lounges and pool chairs and tables, complete with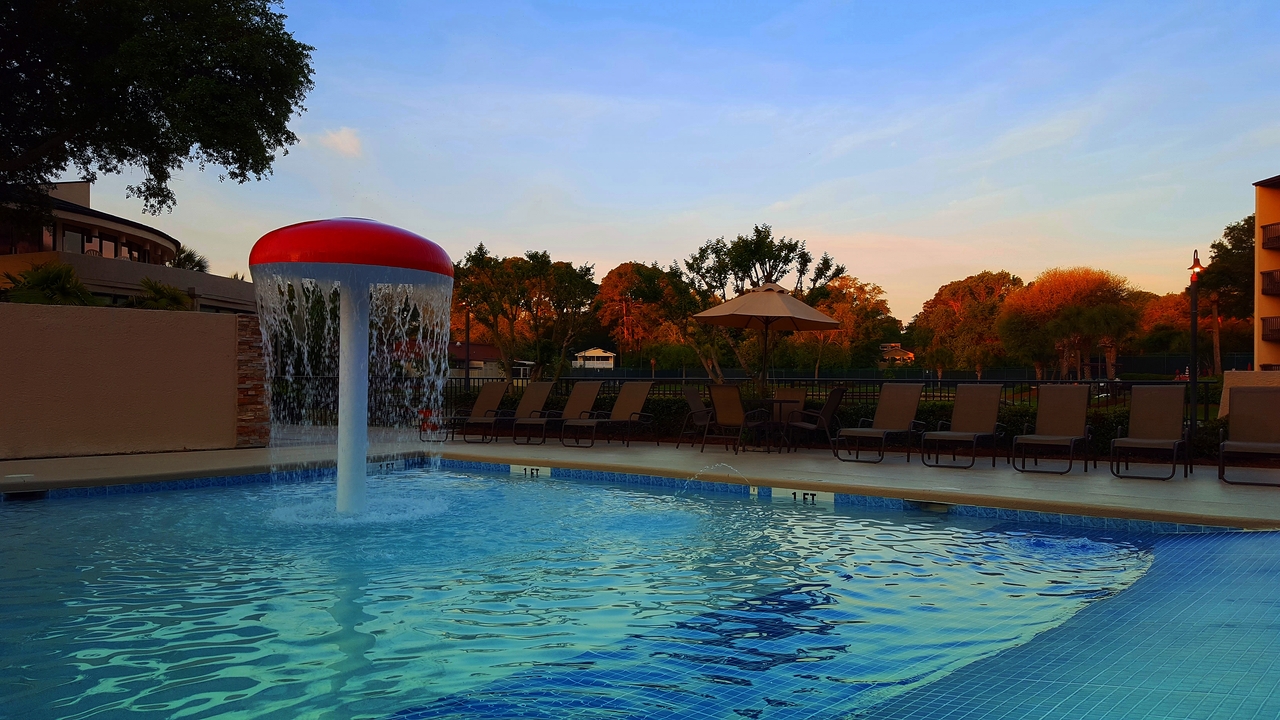 umbrellas to escape into the shade before jumping back into our sparkling blue heated pool.
The lower tier houses our Kid's Pool, complete with bubblers, water arcs and a giant raining mushroom in the center. The entire pool is a foot deep and perfect for younger children! Please make sure your infants and toddlers are wearing swim diapers if they are prone to accidents to prevent any kind of pool contamination. If an accident occurs please contact the Island Club Courtesy Team or a Rotunda Staff member immediately.
T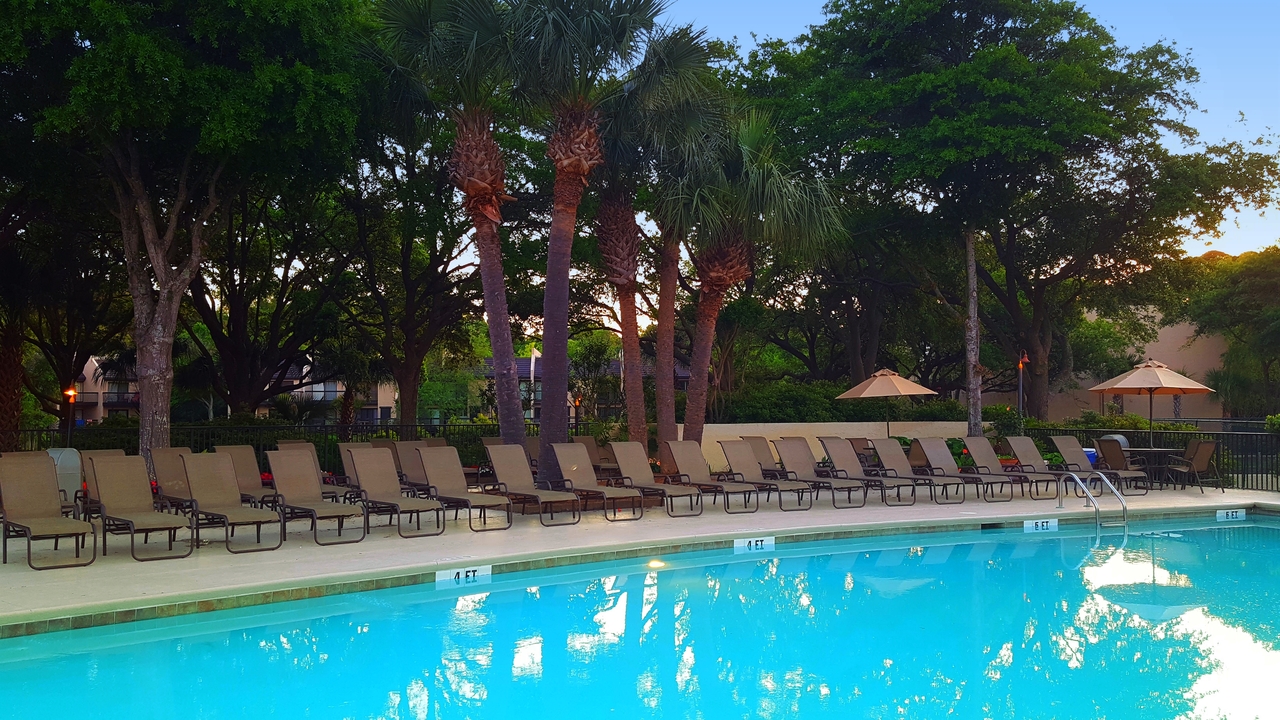 he middle tier is where the main/lap pool is located. The most notable feature of the lap pool is the beautiful water feature that creates a stunning waterfall from just below the garden planter. This pool ranges from 3 feet to 5 1/2 feet deep. We keep this pool heated (accordingly) until November and reopen it again in early Spring. Please note that this pool prohibits any kind of diving or jumping off of the garden planter. Also climbing on the garden planter wall or ledge underneath the waterfall is strictly prohibited.
The top tier is home to our large hot tub and our tanning shelf. The hot tub is kept between 100-103 degrees until late November and then reopens again in early Spring.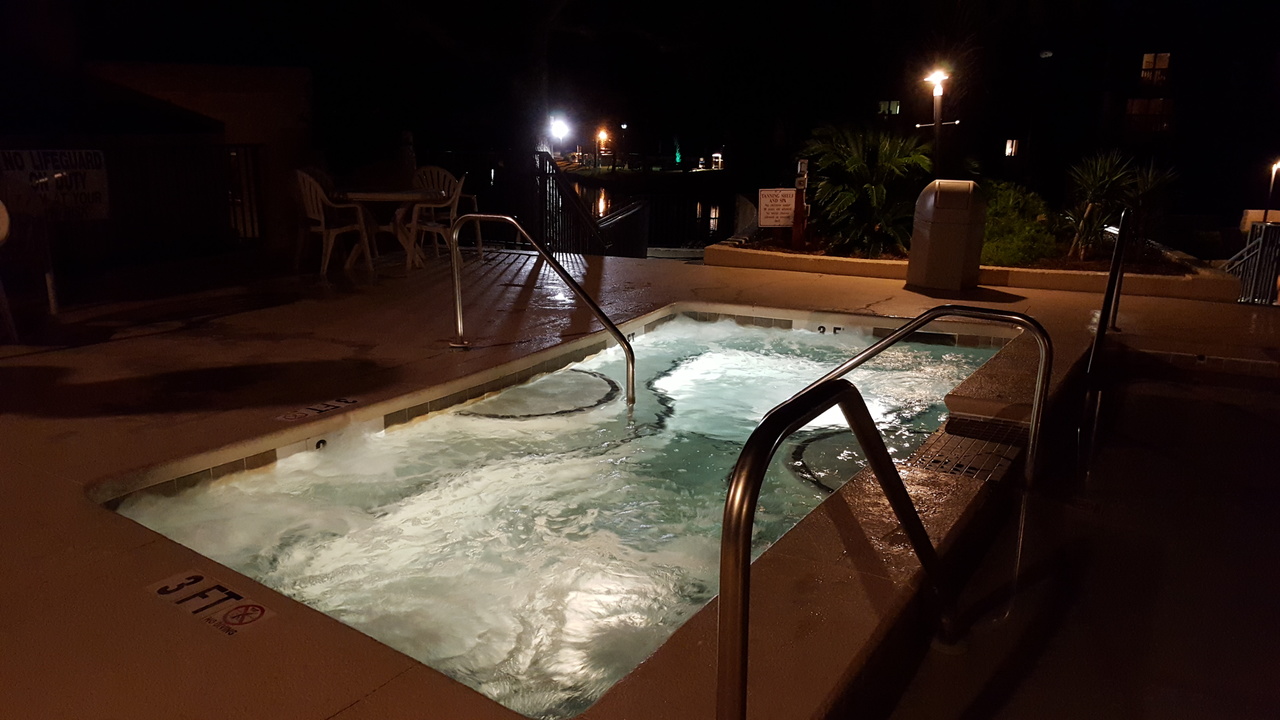 This upper tier is off limits to children under the age of 10 years old.
Please remember that glass containers or bottles are not allowed in the pool area at any time. The pool hours are 7:00am until 10:00pm seven days a week. During the Winter when the pools are not heated, the decks are open for lounging.